March was a difficult month for everyone living and working in Romania. It was the month when many restrictions were implemented due to the increasing number of COVID infections in our country. In order to keep us safe, the management decided it was best for the entire company to work from home.
We are working from home since the end of March and we still don't know when we'll return to the office. We like to say that we are still #makingithappen from home.
The #magentalife when we're not in the office
What changed in our company so far and why working from home was the best solution for us:
We're happy and lucky to be able to work from home. It's nice to see that DTSE Romania cares about the health & safety of the employees. Our management team is giving us monthly updates about the coronavirus and the operational status via our internal newsletter. It's always a relief to see that none of our colleagues is infected with Covid-19.
Still, from time to time, some of our colleagues must come to the office to send certain documents, hand over some tickets, etc. With the help of our Ambassadors, we ordered and put together a hygiene kit for each colleague. This kit is meant to offer them protection while being in the office. Rules are rules, so our colleagues must wear a protective mask while being in the office (not just any mask, we have branded ones).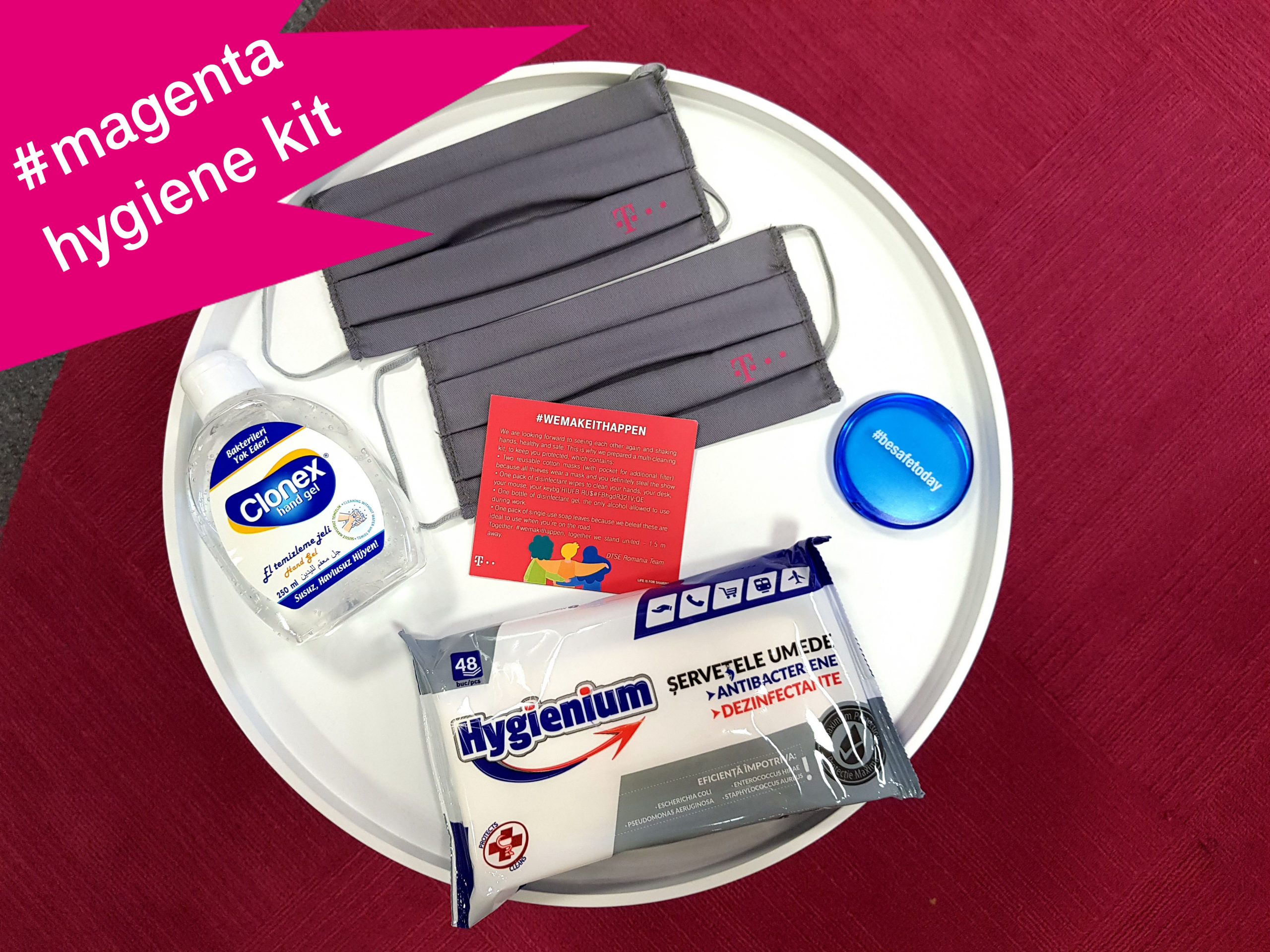 It was a huge effort from our IT department to do the necessary updates so all our colleagues can work from home. They made it happen in a few days and we're grateful to have such amazing colleagues. Thanks to them all our services are up and running smoothly. We made sure that their effort didn't go unnoticed, and rewarded them with an Evening out Award.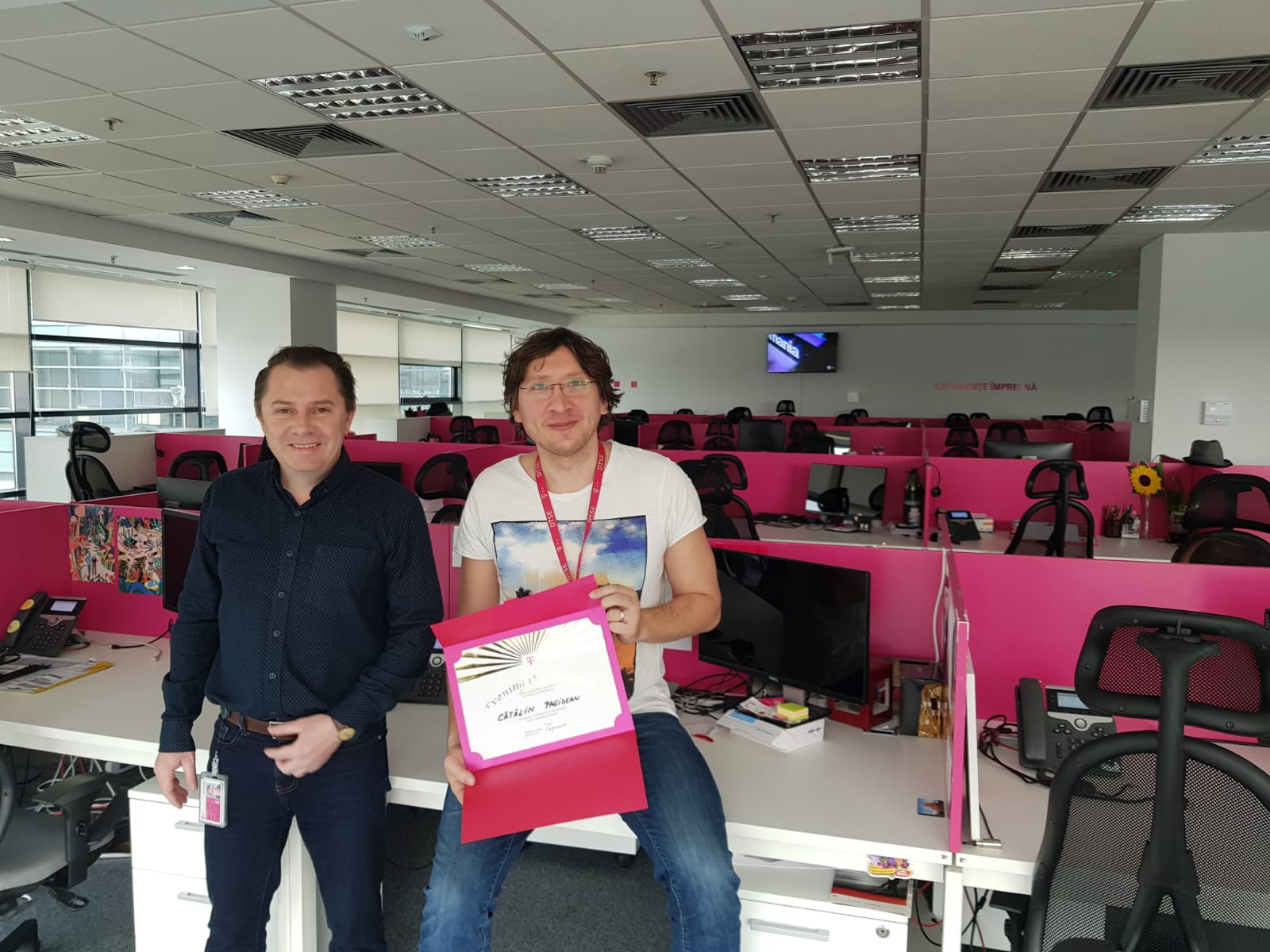 The digitalization of processes is high on the list of priorities in DTSE Romania, especially given the current context. In March we managed to move our recruitment process online, thanks to the online recruitment tool, HireVue. Shortly, the awesomeness of this tool lies within the fact that the entire recruitment process happens online, up to the signing of the contract.
Several colleagues have joined our company since March, successfully going through the recruitment process on the HireVue platform. The one thing they have in common: They know that life is better in magenta.
We're keeping the social distance, we only see each other via Webex, the platform we use for online meetings. It's not the same as meeting each other live, after all these months we miss our colleagues, but a least we can somehow catch up, stay connected, and chat, right?
We're organizing online workshops and events to keep our colleagues entertained. In these past months we teamed up with Wellington – Corporate Business to find the best online trainings for our colleagues. Financial Wellness, Home Office Wellbeing, or Homemade Decorations workshops were the perfect ending to a working from home day.
What's next?
Officially, we're working from home until the 15th of September. If the situation gets better, we will return to the office after this date. If not, our home office period might be extended again. It's safer this way for all of us and our loved ones too.
We continue to magentify careers. Don't go to the dark side, where they have cookies, come to us, we have one of the best benefits package on the market and the coolest team!
Check out our job openings here.