DTSE Romania's Ambassadors - the Team behind the Team
Who are the DTSE Romania Brand Ambassadors and why do we need them? We know you probably asked this question, and this article aims to answer them and even give you more details about their work.
Before we go into who they are let's first answer the Why. Timea, the project's coordinator, has the answer: "Why not? We call ourselves Ambassadors, but we are more than that. First things first, this project is voluntary. Every colleague can apply if they would like to be part of the team, but most importantly, if they would like to go above and beyond to do more in DTSE Romania. Currently, we are 8 Ambassadors – including myself. Our tasks are different, as we have separate roles, but our goal is one: promote DTSE Romania and always be there for both new and old colleagues, adding that extra good vibe, so our company is more than a basic workplace.
Everyone who joins this project is rewarded with a bundle of goodies, that contains branded clothing items, gadgets, backpacks, and other cool stuff. It's our way to show appreciation to our ambassadors. After the kick-off meeting with them, we organize a photo shooting session too. To make this happen, we always collaborate with professional photographers and make-up artists because yes, the photos are used for promotional purposes for our company.
I love the photo sessions, although exhausting, but we are together, we laugh and share funny memories while eating good food."

Now that we roughly shared a glimpse of our Ambassadors' duties, let's go on a speed-meeting with them, shall we?
When you become our colleague, you are greeted & welcomed to the team by our Welcoming Ambassadors, Andreea and Geanina. The girls are in charge of organizing either a virtual or physical office tour for our new colleagues. Due to our hybrid working system, we must adapt to every situation. Andreea & Geanina become advocates for the new joiners, engaging in dialogues and answering their questions. They are creating an Appical account for each new colleague, supporting them in going through the Onboarding Journey, and organizing once a month, the #CoffeeBreak meetings. During these types of meetings, the girls are catching up with our new colleagues, and discuss the accommodation period, the team, the tasks, and so on.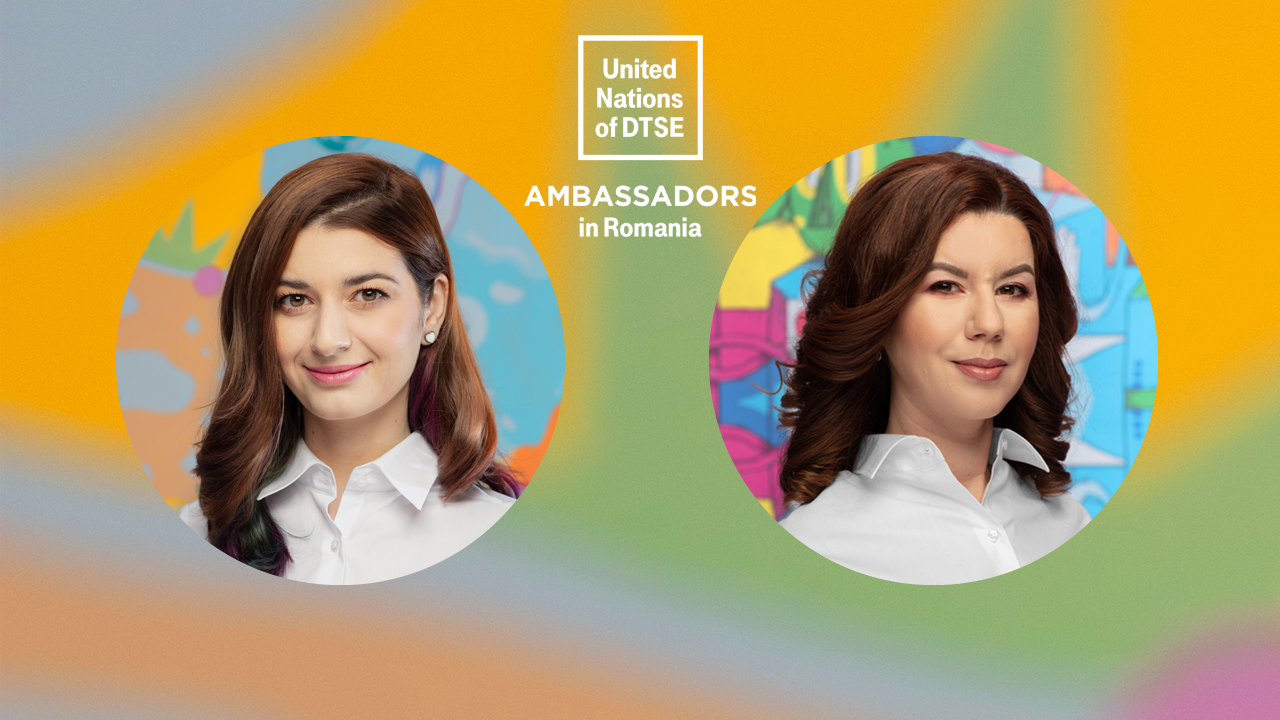 While our new colleagues enjoy their first months in the office, there's a high chance their inbox will be filled (almost) with e-mails from Timea & Andrei, the Hospitality and Events Ambassadors. Despite their double roles, Andrei also being our CSR Ambassador and Timea the coordinator of this project, this remains their core function. Moreover, their Ambassador role overlaps with their primary job in the company, both of them being part of the Communication department. They are responsible for organizing local events and aligning with our international entities for bigger events, like Town Hall Meetings, Customer Summits, Living Culture Day, Health Weeks, and many more. The duo is active on the company's social media platforms, creating and sharing on-brand content. From time to time, they surprise our colleagues with cool giveaways. Coping with the hybrid working mode, Timea & Andrei organize either memorable events in the office or interesting, engaging online events, such as workshops or trainings.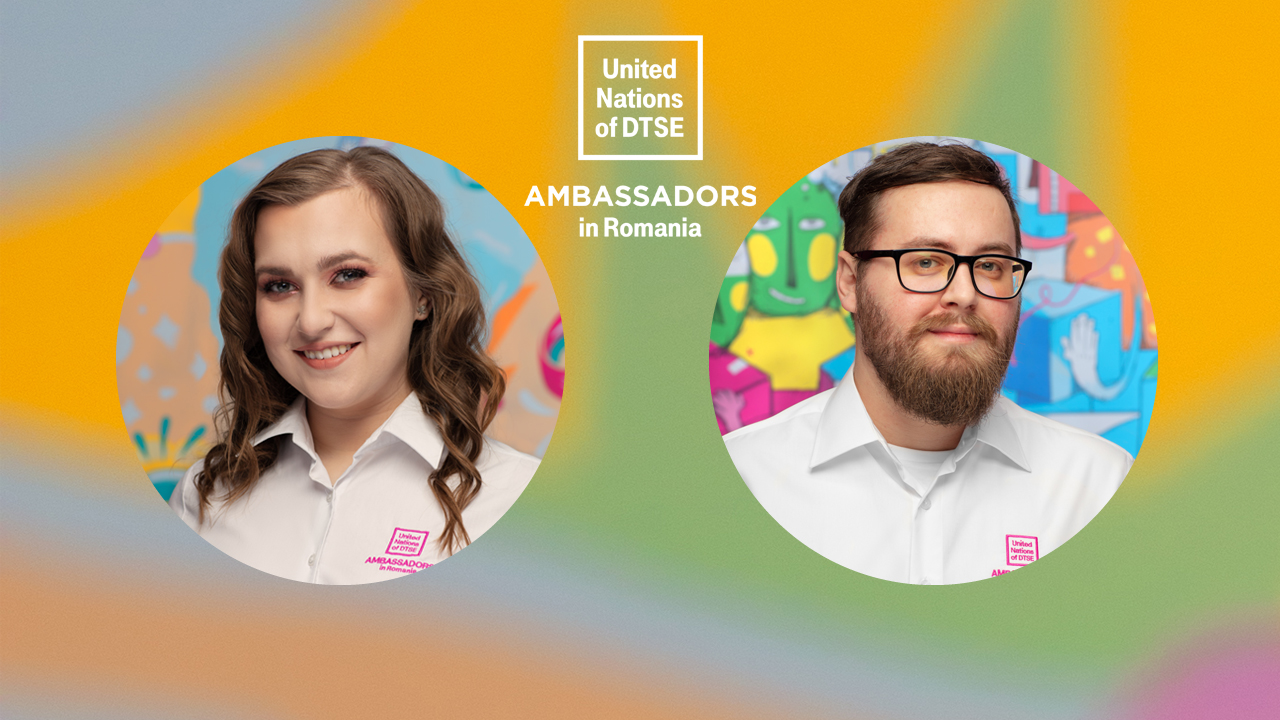 Another remarkable duo, who are sharing super tips & tricks are the Learning & Development Ambassadors, Ruxi & Miriam. These ladies are up to date with the Group's latest development programs like Digital Champions, Talents@DTSE, Leadership Career @ DTSE, and LevelUP NextGen. They are doing continuous research to find and promote the newest courses and trainings for our colleagues. Ruxi & Miriam send out monthly newsletters, dedicated to learning & development only, containing information about digital tools, courses, training, and events.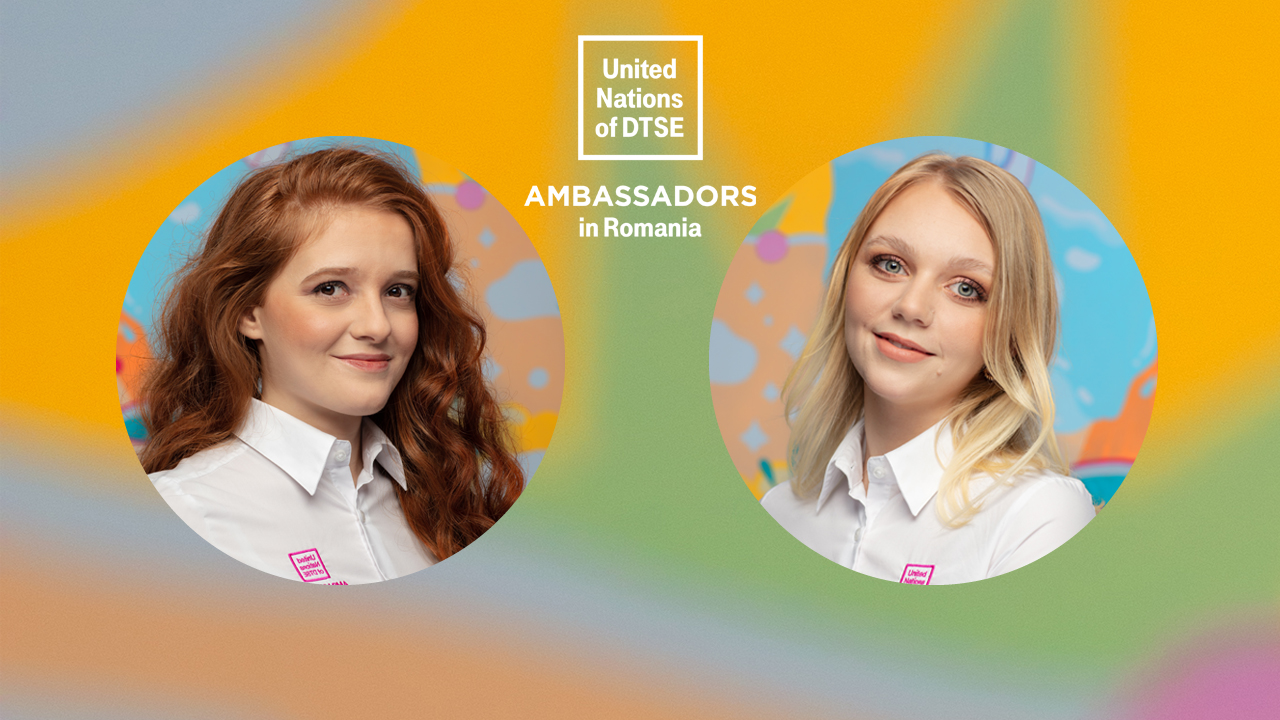 We are working a lot in front of a calculator/laptop to excel in everything we do. This backlash can result in back pain, eye strain, neck pain, and so on. The solution to avoid these problems is Radu, our Sports & Wellness Ambassador, with his awesome tips & tricks. Radu makes sure we maintain a healthy work-life balance. He shares mouth-watering recipes for smoothies, meals, or snacks. From time to time, because we are rocking the hybrid working mode, he holds digital workouts aka online sessions. We almost forgot to mention that he is a certified trainer at Sweat Concept. So if you happen to be in Bucharest, and you would like to attend some of his workout sessions, schedule a visit at the Sweat Concept Gym.
Last, but certainly not least, is Vio, our nWOW Ambassador aka New Ways of Working Ambassador. She takes care of everything in our office – from administrative issues to reviewing each of our contracts, discussing and negotiating with suppliers, obtaining permits and licenses from appropriate authorities, and determining needed resources whether it's about manpower, materials, or different equipment. She's all about that hybrid working style, as she goes often to work from the office, but sometimes simply enjoys making it happen from the comfort of her home. She shows us every day that mixing the best of both worlds (working from home and working from the office) can lead to fantastic, or as we like to say, magentalicious outcomes!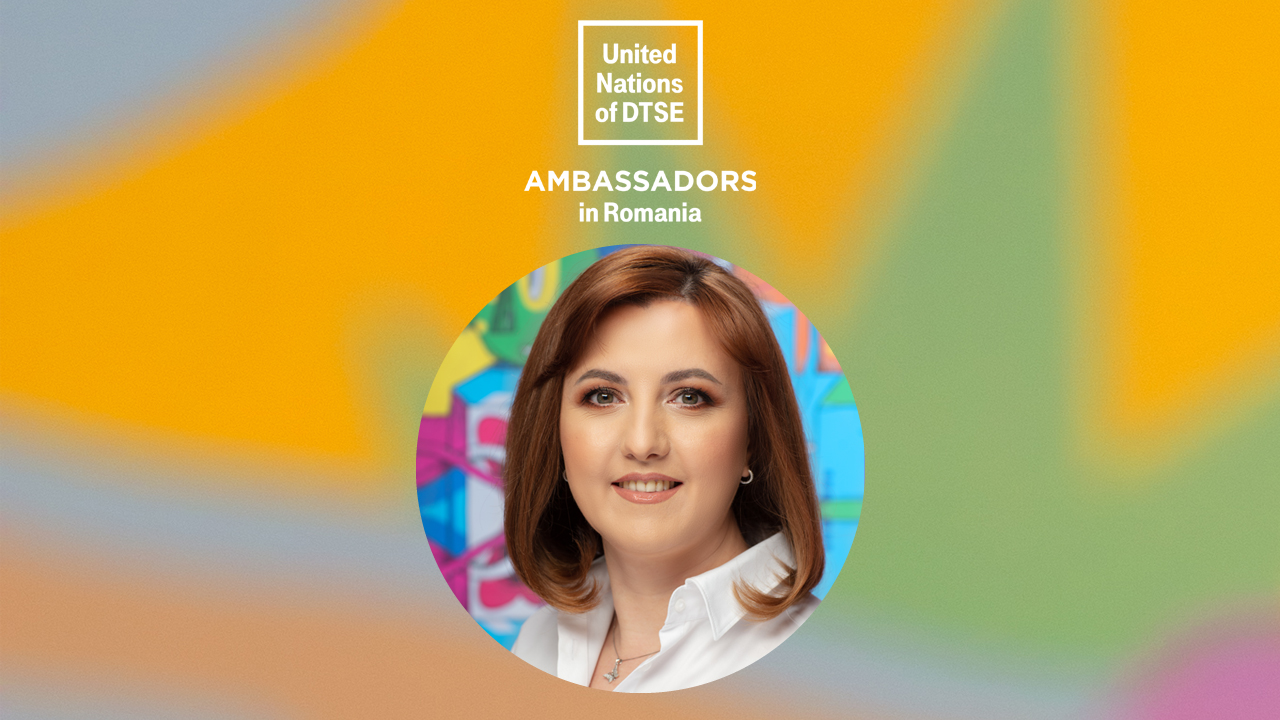 These 8 colleagues are the secret ingredient of the DTSE Romania team. They are like sugar, spice, and everything nice. They are creative, funny, good listeners, and excellent speakers. They know what to bring to the table, and when they do, 8 different perspectives are being discussed for the best content creation, employee engagement and many more activities. And this is WHY we need our Ambassadors in DTSE Romania.