On the 24th of October, within our premises in Bucharest, we managed to bring a mobile donation team with doctors and nurses for a blood donation campaign. The constant need of blood in the country and the lack of time to travel to the donation center in Bucharest, made us decide to create a blood donation campaign, at our office.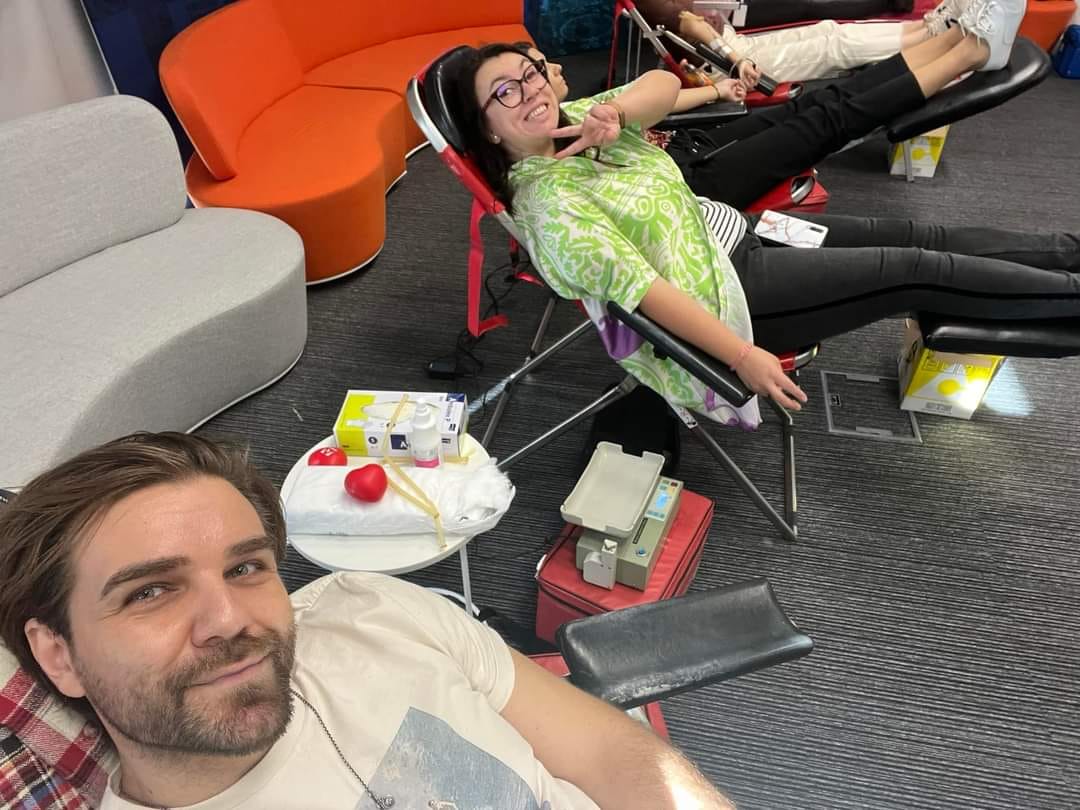 In these post-pandemic times, we are all thriving for socialization, sense of community and feeling of belonging. We know the importance of social gatherings, so this is why we are strongly recommending the new way of hybrid working and we organize different events for our colleagues.
However, our social gatherings are not just about grabbing a hot cup of coffee and talk about your day anymore, but about helping others and getting involved in different community actions. This is exactly what we are trying to do and promote in DTSE Romania. We want to bring out the best in people and we want to create the feeling of community, to help each other whenever possible, without expecting anything in return.
Thankfully, we were lucky enough to have our office premises in a building where this sense of community is super important. All the other companies are getting involved in a lot of CSR actions, from tree planting to blood donation. We also wanted to take part in their actions, so we gather forces to create a blood donation campaign, together with the administration of the building and another company. Sharing resources, means sharing ideas on how to promote the event, on convincing people to join this action and doing it in a professional, safe way, because it was a project that involved medical services.
Therefore, we managed to find an association ('The 1024 Association') that work together with a mobile team of doctors and assistants that make the blood donation easier and more accessible. We prepared a room only for this event and they organized the space that would fit 6 beds for concomitant donation.
We managed to gather more than 75 participants, out of which 63 got through all the medical exams and managed to donate 450 ml of blood. Each bag of blood can save up to 3 lives, so we are super proud of the amount we managed to collect.
The post event feedback was positive, as all of them appreciated the way the event was organized and how professional the medical team was. We all enjoyed some sweet snack after donation and promoted this event with our colleagues.
We are looking forward to organizing this event two times per year, as we really want to reinforce of the importance of the events that also have a social/ environmental impact on our community.