Every December is magical. Especially during this month, we wanted to support our community in the best way we can. We donated office furniture and money to various Romanian NGOs.
Internally, for our colleagues, we were excited to organize during December the Advent Calendar to count down the days until Christmas. Here's an overview of everything we did last month.
We started the series of Christmas events with the opportunity to become Santa for a child from MAME Association (the association takes care of children with severe illnesses. You can read more about their activity on their website: https://asociatiamame.ro/). We have a long-term collaboration with the association: the children are sending letters containing their Christmas gifts wishes and we're turning them into reality. Thank you to each colleague who contributed to this project. We made these kids' Christmas merrier and brighter.
We continued the good deeds in our company by donating the 655 RON thanks to our colleagues' contributions towards the Asociatia Copacul cu fapte bune. DTSE Romania topped this amount with another 500 Euro. The money was used to help children in need from the Casa Cristina program. Thanks to all our colleagues who got involved in this campaign.
During December we had to completely empty our office in Bucharest due to moving to a different one. Our question was: what are we going to do with all the furniture and other appliances? It was quite a process, but we managed to make so many people smile. We wanted our colleagues to better equip their home office furniture, therefore, everyone who desired could take some pieces of furniture at home. The remaining furniture was donated towards two NGOs, three schools, and two small businesses: 106 individual offices, 74 island type offices, 208 rollboxes, 5 IKEA couches, 4 big meeting room tables, 2 yellow shelves, 3 yellow IKEA tables, 3 kitchen tables, 33 kitchen chairs, and 10 IKEA lamps. We're always focused to make things happen!
Furthermore, we prepared a few Christmas challenges for our colleagues. We hope they liked these little games as much as we enjoyed organizing them. After each challenge, we randomly selected a winner. The prizes were: a JBL Tune headphones, a Nescafe Dolce Gusto espresso machine, a Twinkly lights set for the Christmas tree, a Fujifilm Instax Mini Camera, a Yankee candle set, a sweets basket from Chocolate Delice. The grand prize was a Samsung robot vacuum cleaner.
On December 10th the first online workshop took place. The participants had to personalize a mug by painting it with special water-resistant paint. On December 17th the second online workshop took place. This time, the participants' canvas was a white T-shirt.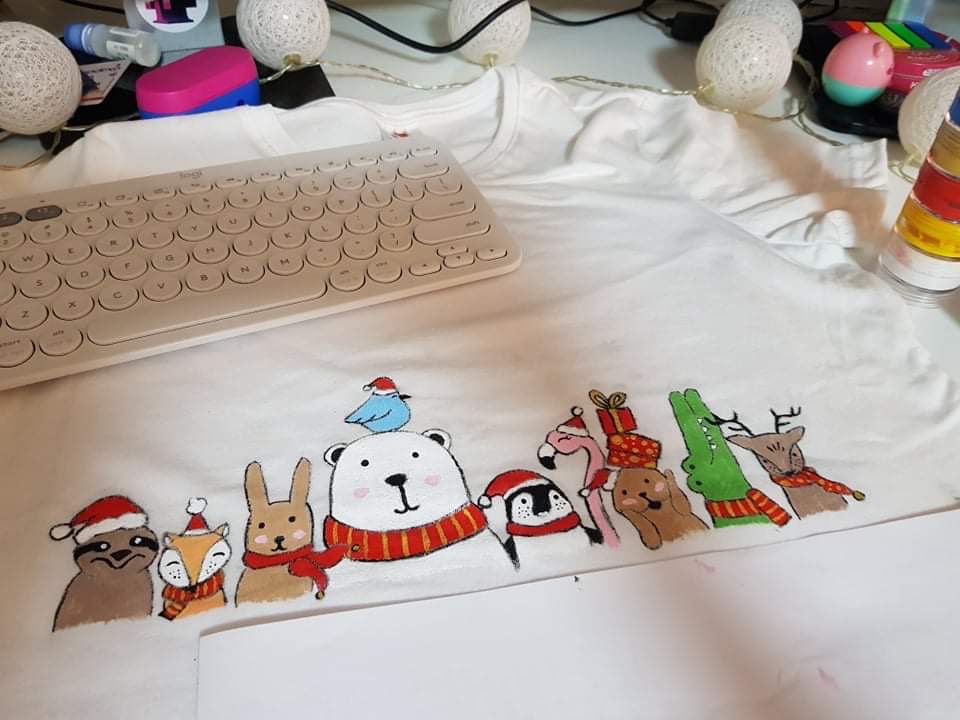 In the end, one of the pleasures of the holiday season was the chance to say "Thank you" for our colleagues' contributions to DTSE Romania's success. Once again, they proved that we are stronger together and we're looking with passion towards the future. This "Thank you" was translated into the Christmas Bonus and Christmas gifts, delivered to their homes.
We can't wait to shape the future together in 2022.