Besides all the important events that are happening in March (Trinket – Mărțișor day, International Women's day), we decided to add one more, that we organized between the 22nd and 26th of March: the #HealthWeek. It's the second edition we're organizing virtually and here's a short overview of what happened each day.
We know how important a healthy lifestyle is to all our colleagues. We also know that their safety is a priority for us, so we keep making things happen from home. It's been over a year now since we're organizing online events and the first #HealthWeek of 2021 is no exception.
The start of the Health Week brought us a different kind on Monday, a mindful one. This day we organized the "Resonant communication in work and life" webinar. Our trainer spoke about how important is to find and keep a healthy balance between working from home and personal life. On the Wellington platform, our collaborators prerecorded an audio material about "Guided Meditation for Relaxation". The best way to start a #mindfulmonday, right?
If it's Tuesday and it's Health Week, then it had to be a tasty one. For this day we did something new & different: an online cooking class. We had 25 colleagues who participated in this webinar, who received the (almost) complete kit at home to bake a delicious vegan carrot cake. We're saying almost because we couldn't include the bananas in the kit, since they are perishable. Other than that, we had fun, and here are some of our colleagues' delicious looking, vegan carrot cakes: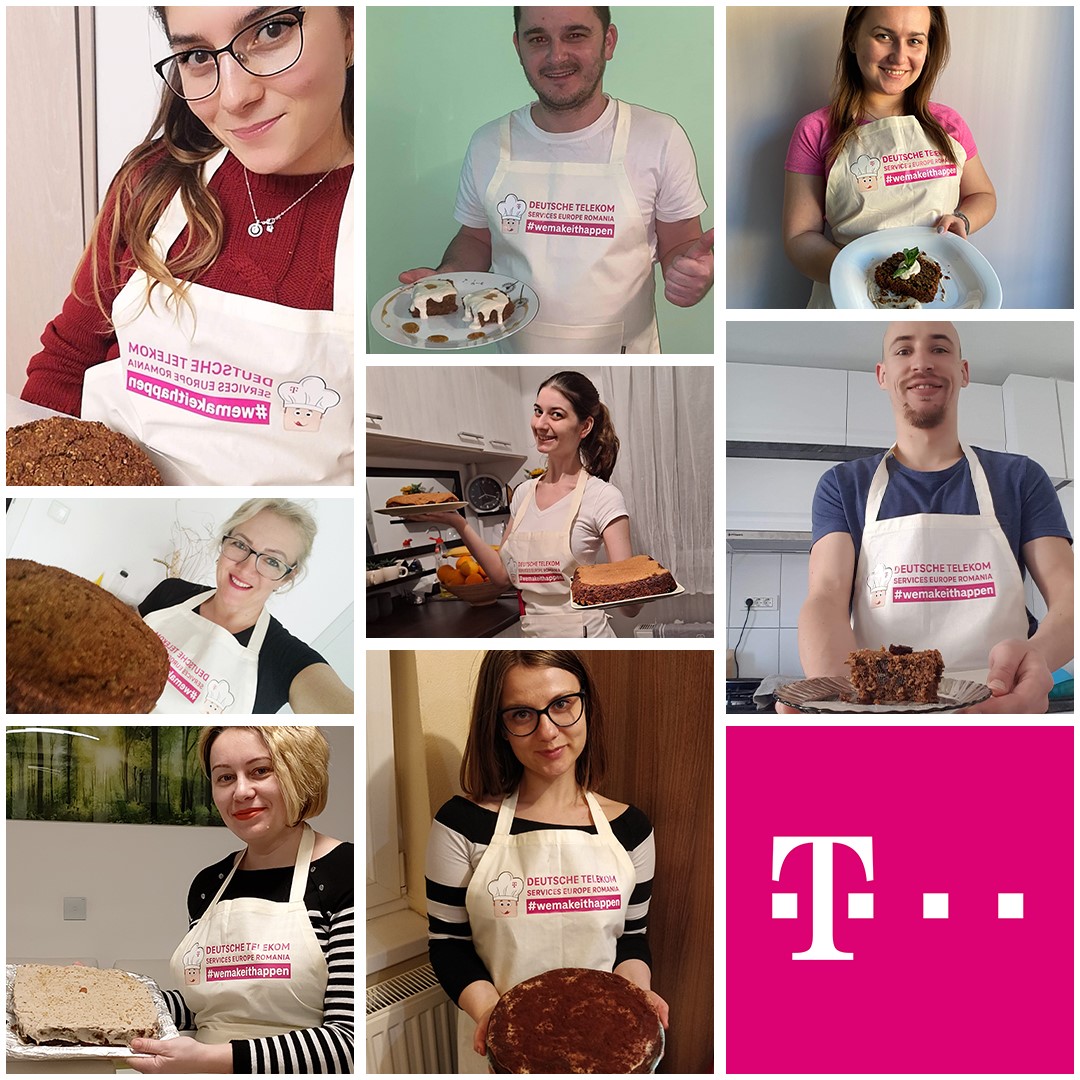 #WellnessWednesday brought us a few moments of relaxation. We could access a Cervical Auto-massage video and 2 Stretch Breaks clips on the Wellington Digital platform. It's important to take regular breaks during your work schedule to stretch your body and relax a little bit.
On #ThankfulThursday we could participate in the "Increasing confidence and developing charisma" webinar. Charisma and confidence are two characteristics that many people believe we are born with. However, this isn't entirely true! The workshop helped us improve our genuine charisma, social skills and increase our confidence. Also on this day, a 5 step-by-step recipes – Energizing snacks for the whole family article was available all day for us to access on the Wellington Digital Platform.
On the last day of the 2021 Virtual Health Week, we wanted to do something funny, since we named this day #funnyfriday: a special contest. Our colleagues were given a #healthweek related text and they had to find all the mistakes to enter in the final raffle. Yes, the prizes were also inspired by a healthy lifestyle: smoothie blender, nutrition kit, de-stress kit, yoga kit, home fitness kit, and many more.
Whenever we're organizing these virtual #HealthWeeks we're reminiscing about our non-virtual events we used to have at the office. Still, we're happy to work from home safely & we're confident everything will be alright.
Stay safe & healthy.