On the first week of February 2020, Oana Gaman (Digital Services Team lead) and Livia Nicola (RTR Manager) from DTSE Romania, participated at the MicroStrategy World 2020, in Orlando, USA. These two super colleagues represented the DT Group and its whole journey in analytics.
Who deals with MicroStrategy in DTSE Romania?
To know what MicroStrategy means for DTSE Romania firstly you have to know the team who deals with this software and many more (reporting solutions, technical support, Software development). We're happy to introduce you to the R2R (Record to Report) department, guided by Livia.
Together with her team, Livia is responsible for delivering high-level reporting solutions like change management, support management and/or technical support for various applications and software solutions. This awesome team is aligned with the Deutsche Telekom innovation strategy and delivers Blue Prism solutions too for process efficiency gain.
The experts from the R2R department perform the best in class services and we have so much more information to share with you. This is why we invite you to watch this cool video about the R2R team:
Representing the DT group at The MicroStrategy World 2020 event
The MicroStrategy World 2020, held in Orlando, USA, brought together thousands of analytics professionals for 3 days. Learning, networking, and artificial intelligence were in the center of this event.
The MicroStrategy World 2020 provided an unparalleled opportunity to experience the new version of the software and to learn about the technological progress in cloud solutions. Our colleagues also discovered services built for maximum impact and had the chance to see why having independent, open analytics and mobility platform is critical for our organization's future. During this event, our colleagues had exclusive previews over compelling new technology, special keynotes, and live demonstrations. They also participated in networking sessions with MicroStrategy customers and partners, as well as industry experts.
In the "Deutsche Telekom AG: Digitalization in BI" entitled session, Livia and Oana shared a few main ideas.
Firstly, they took a journey detailing how MicroStrategy came to be one of the most competitive platforms for the service provider of the group, and thus in turn for DT Group. Our colleagues explained how this tool will change the organization's day-to-day reporting, how it will increase efficiency, and how it will help connect with other sister locations.
Secondly, they showed a live demo with exciting visualizations and a big focus on performance with live data connections. Based on later feedback it was clear, that our company has tackled one of the most complex deliverables, working exclusively with Live SAP BW and Oracle Essbase data.
All in all, this experience has been amazing for Oana and Livia. They felt valued as customers and gladly exchanged experiences and opinions with other similar customers. It was great for them to see that DT is among big company names in the industry thus reinforcing the decision to work with this tool. Together with their teams, Oana and Livia are always making it happen for the top management with new, innovative tools that are being developed in DTSE.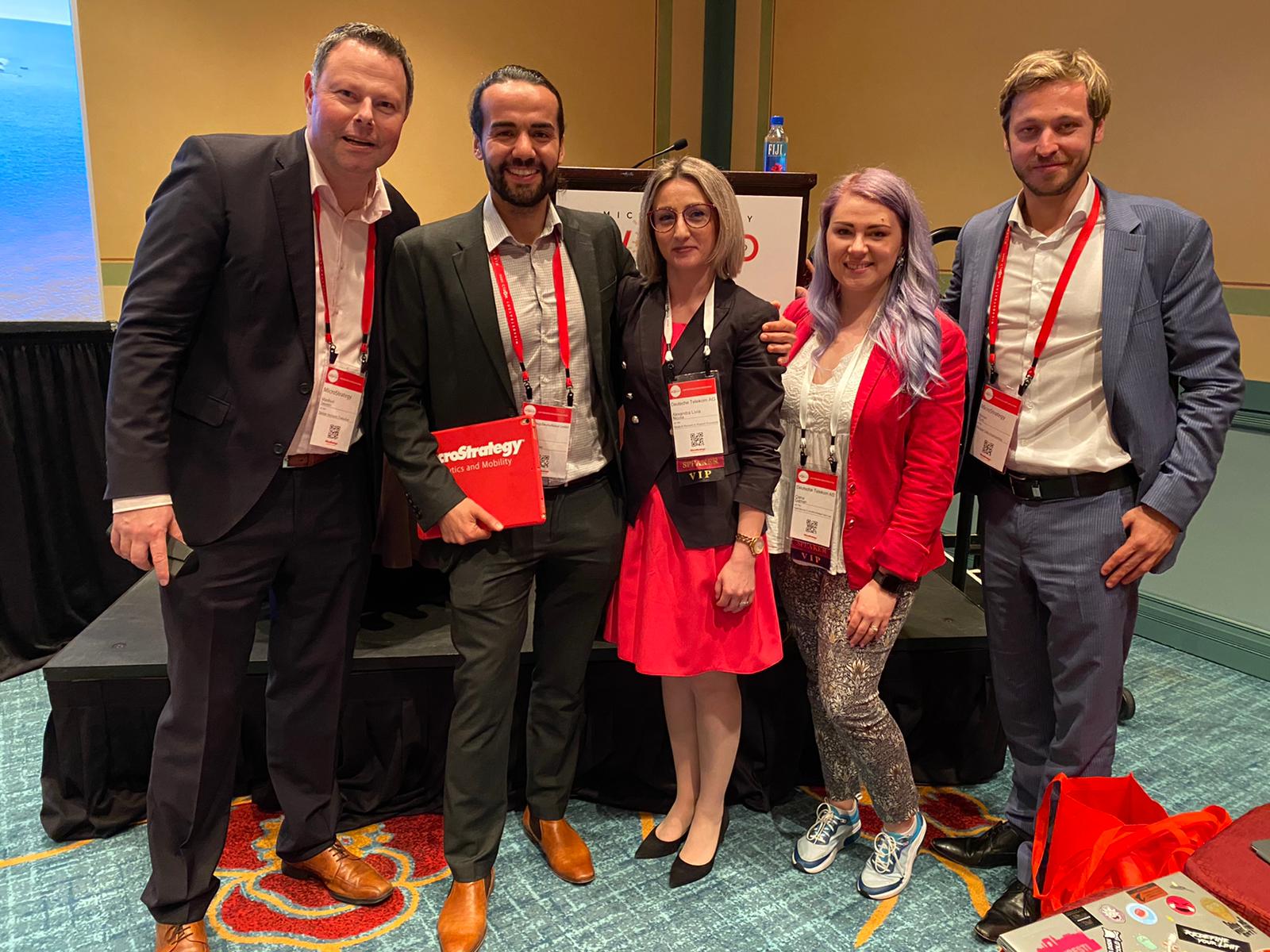 Let's become colleagues
Be part of the Record to Report team and work together with Livia & Oana. Besides a great team, you'll see that DTSE Romania has the most competitive and awesome benefits package as well.
So, if you're passionate about artificial intelligence and reporting systems, (SAP BW, SAP Lumira, Microstrategy, etc.) then your place is in this team. Apply now here.